Barbican Bed
This was our first city centre bed! City of York Council, who loved the Edible York vision, offered us the bed to plant up in 2009.
Read more >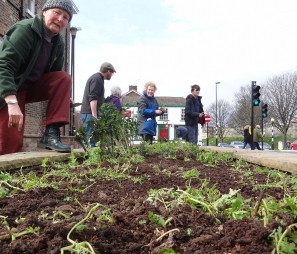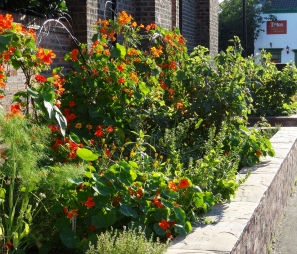 Peasholme Green
This year we've been growing: courgette, thyme, purple basil, oregano, strawberries, tomatoes, squash, golden purslane – and more.
Read more >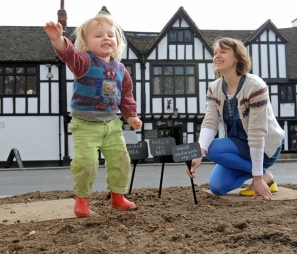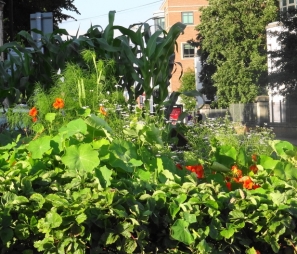 Whip-ma-Whop-Ma-Gate
This addition to the Edible York empire was planted in 2012, and focused on fruit and herbs. It's was beautiful addition to this corner of the city. NB Stonebow now being re-developed. Access to this bed is not currently available.
Read more >